A PLACE WHERE ALL CHILDREN FEEL 
SAFE, HAPPY, AND EMPOWERED
Foundation for Dreams, through our signature Dream Oaks Camp program, strives to create a place where children can recognize one another as individuals, not by their disabilities.
Our overall vision is that all individuals with special needs have every opportunity to learn and grow, leading to more productive behaviors, meaningful relationships, and a more comprehensive profound skill set.
Foundation for Dreams is the only organization in Southwest Florida that provides year-round weekend and summer residential camp sessions for all children with varying ability levels and chronic and/or terminal medical conditions.
IT ALL STARTED WITH A DREAM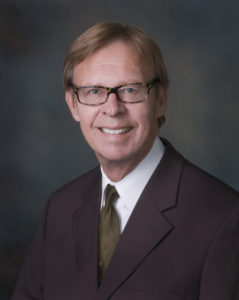 Dream Oaks Camp represents the dream of our late founder, Eddie Mulock.
While recuperating from a heart transplant
 surgery at Shands Hospital in 1995, he witnessed the plight
 of many children with disabilities and chronic illnesses, and
 was inspired to create a place these children could call their own, outside of the hospital or medical setting.
After 
returning home, Mulock set forth to build a camp designed
 to meet the needs of children with physical and developmental challenges.
In August of 2000, Foundation for Dreams partnered with the
 Southwest Florida Boy Scouts to allow Foundation to build
 Dream Oaks Camp on several pristine acres of Camp Flying
 Eagle. In 2001, we welcomed 56 summer campers for the 
first time. That fall, construction began on seven Dream
 Oaks cabins, all designed to be barrier-free and inclusive to 
meet the needs of any child with special needs. Today, we 
provide services to more than 700 campers per year, with a
 3:1 camper to counselor ratio or better.
"Dream Oaks Camp allowed my child the independence she can't get anywhere else. She is able to make her own decisions, she's the star of the show and she's making memories that will last a lifetime. It boosts her self confidence and gives her the empowerment she deserves. She came back a new and improved kid."
DIRECT caregivers, empathetic people
A few years back, we surveyed our camper families to discover what Dream Oaks Camp means to them. The number one answer, far above any activity or experience, was that kids love camp because of their counselors. Our camp staff define Dream Oaks for the kids who attend.
Each staff member brings a level of energy and enthusiasm that is truly inspiring, whether to our leadership team by constantly seeking new ways to innovate, or to our programs by adapting activities to include all children.
From the beginning, the Foundation for Dreams has always been supported by our local community which includes local and national businesses, corporations of all sizes, civic agencies, foundations and direct public support. We see the impact of our community's generous support through the smiles on our campers' faces.
If your family or company would like to give a child the chance to discover a place they can call their own, where their strengths can flourish and their story can thrive, Foundation for Dreams offers flexible, convenient ways to contribute.
Thank you for your donation to help children experience our Camp programs where they are safe, respected and loved!