A Place Where Campers
pLAY. Learn. Grow.
Experience Dream Oaks Camp!
Our unique programs focus on each child's abilities and are specifically designed to strengthen their social skills, behavioral skills, and comprehensive profound skillset in a safe, barrier-free environment.  Our staff are dedicated to planning and modifying strategies for each session.
As a child attends our program, parents collaborate with staff to identify two targeted goals for the child to progress towards while at camp. By focusing on each child's strengths and abilities, staff members help facilitate a child's development by integrating their individualized goals into our daily schedule of unique camp activities.  Because of our high caliber staff training and low camper to staff ratios of 3:1 or better, each child is able to receive a high level of individualized care and support, so that they are able to engage in adaptive camp activities, learn new skills and develop productive behaviors while having a blast.
Our program was developed for children with special needs including; but not limited to:
• Autism Spectrum Disorders (including Asperger's Syndrome)
• Sensory Processing Disorders
• Down syndrome
• Developmental Delays
• Cerebral Palsy
• ADHD/ADD
• Mild to profound intellectual disabilities
• Learning Disabilities
• Tourette's syndrome
One additional Weekend Camp has been added to our schedule! Campers can get a taste of camp before Summer is in full swing with our final Spring Weekend Camp, May 5-7. Click below to register!
Complete AnNual Enrollment Registration
Scholarship paperwork is included this registration packet.
Please download, print, and have your child's doctor complete the Medical Form below.
(Dr. signature required)
Create Life-Long Memories
Activities to look forward to:
Sports & Games
Team Building
Canoeing
Arts & Crafts
Nature Programs
Horseback Riding
Swimming
Drum Circles & Dancing
Talent Shows
Special Themed Events
Campfires
Music & Songs
All campers check-in on Monday mornings at 8:30am and depart on Friday afternoons by 2:30pm. Each week offers a different theme. Lodging, activities, trips, and meals are included. The cost of Residential Camp is $700 per week. Scholarships are available!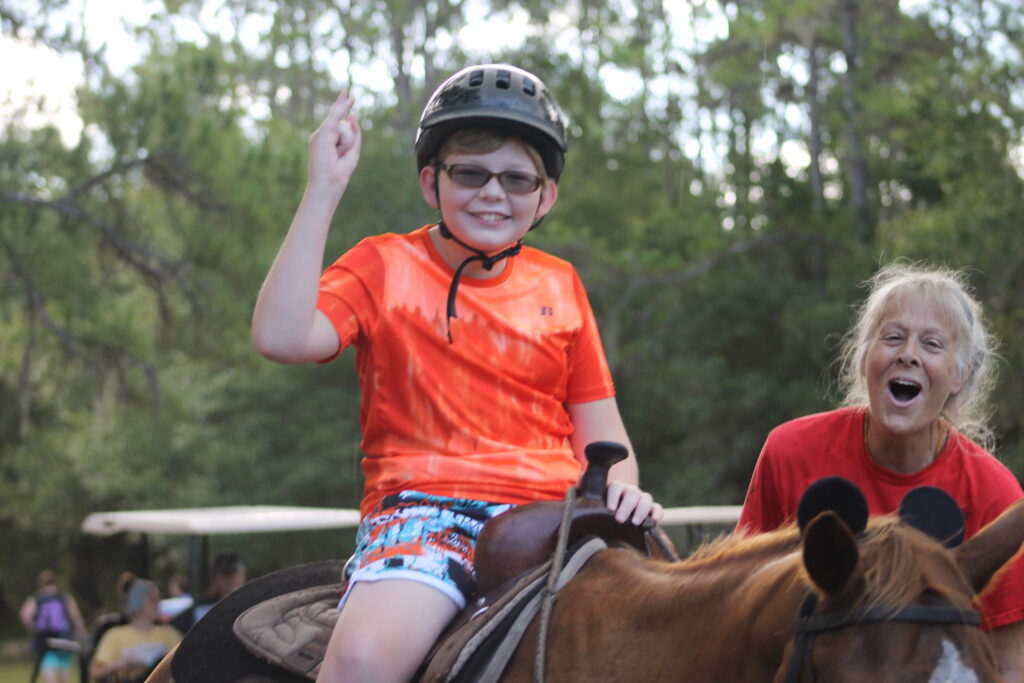 Our weekend camp program runs during the school year from Friday evening at 6:00 p.m. to Sunday morning at 10:00 a.m. Each weekend offers a different theme. Lodging, activities, and meal are included. The cost of Weekend Camp is $300 per weekend. Scholarships are available!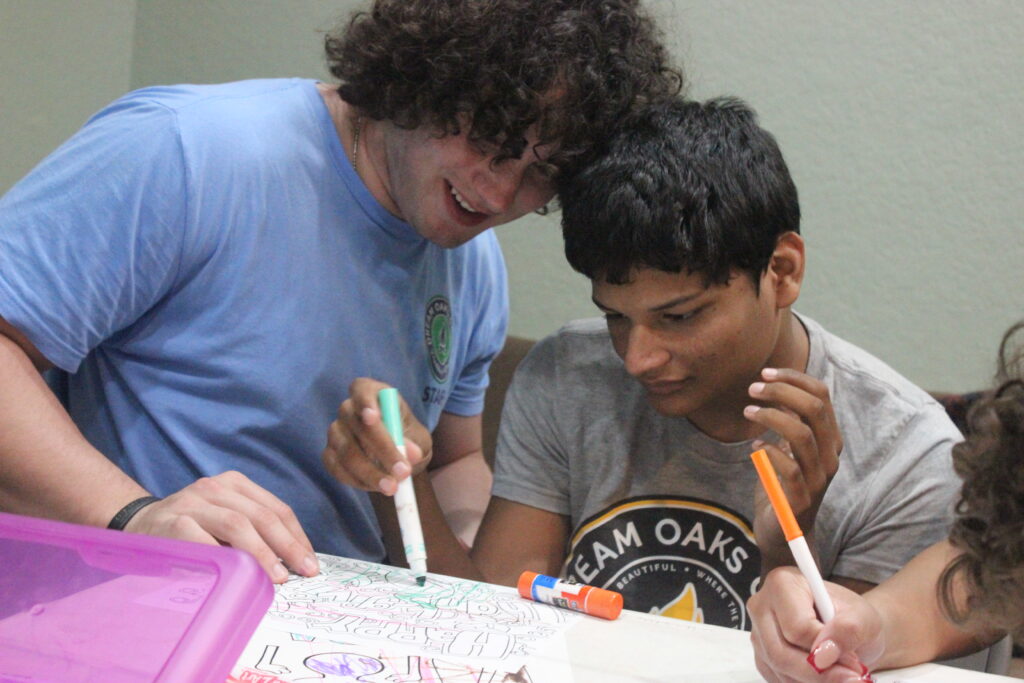 We run Day Camp for those children that are not ready to stay the night with us.
During the summer, the Day Camp program runs daily, Monday through Friday. Activities and meals are included. Limited Scholarships are available.
During the weekends, this program is offered on select Saturdays. Check-in takes place at 8:00 a.m. and check-out is at 8:00 p.m. Limited Scholarships are available.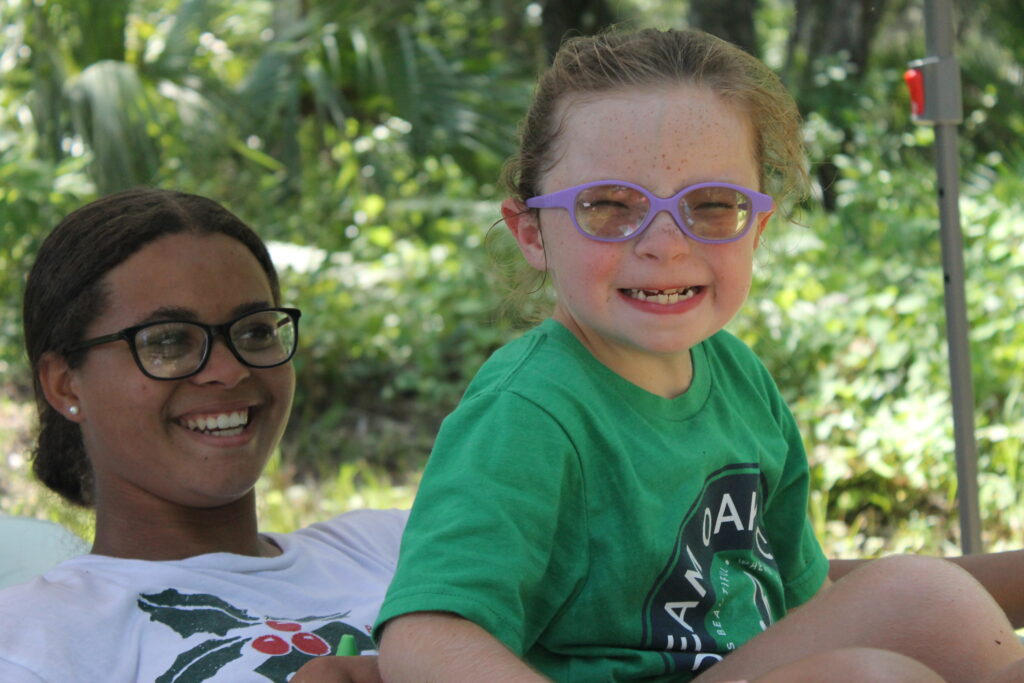 FFD partners with various organizations to provide family camps or population specific camps, which are closed to the general public. 
Please contact the office if you have a group interested in partnering for a weekend camp adventure!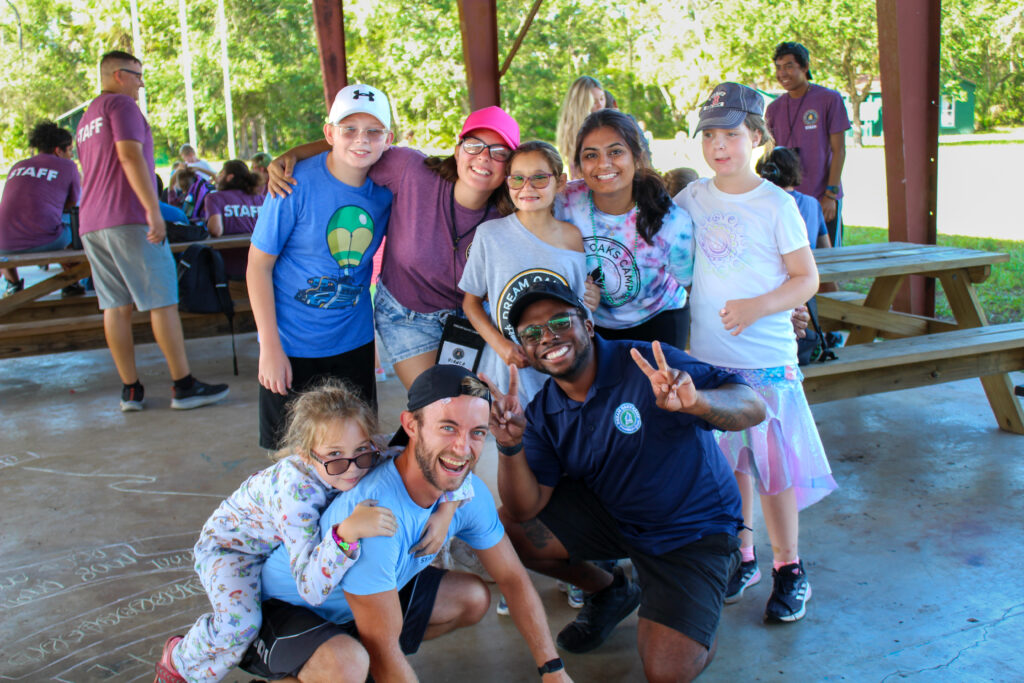 "We are so blessed to find Dream Oaks Camp for our special needs daughter, it's been so amazing the last 2 years seeing her grow and become more independent at camp and make wonderful connections. This camp has been a safe and fun environment with swimming, canoeing, singing, team building, arts and crafts and more!  Being a single Mom to a special needs daughter – I can appreciate the time off as well- it truly takes a village and I appreciate the staff at Dream Oaks! "