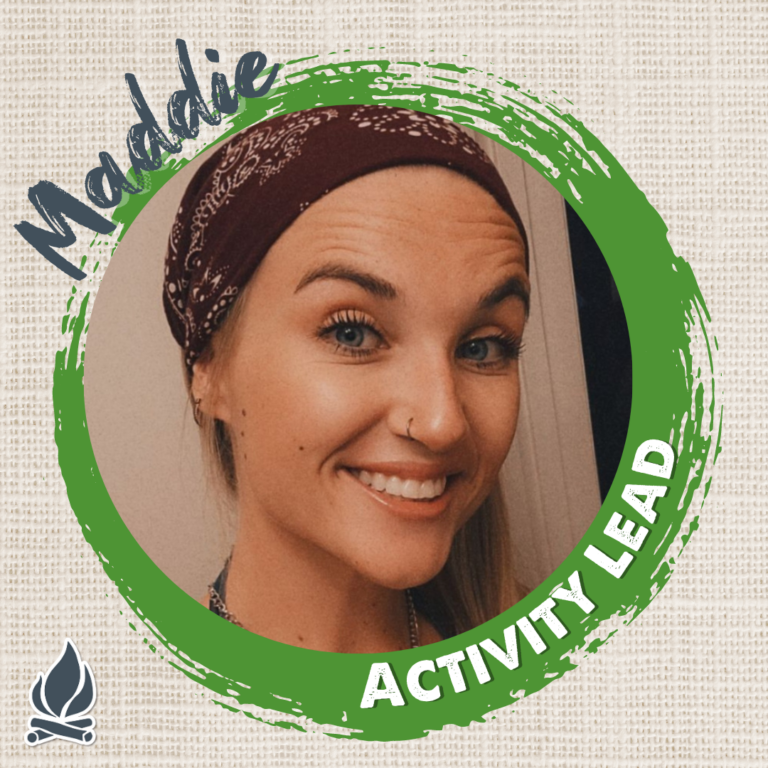 Even at a young age, Maddie loved working with children. She found herself drawn to the children in her classes that many looked at as "different," seeing them for only what they were, her friends. Growing up, she had her fair share of mental and chronic illness that helped her develop a better understanding and empathy for these children. As someone who was told she would never function in a General Education classroom, she feels she has found her true calling at Dream Oaks Camp.
We asked Maddie some questions to learn more about who she is and what Foundation for Dreams and Dream Oaks Camp means to her, here's what she said…
What does Burn Bright mean to you?
The way I see it, "Burning Bright" is, in order to build a fire, first you have to start with a small flame. Each camper arrives at camp with a small flame. The more comfortable they become, the bigger and brighter their flame grows. By the end of their time at camp, the flame they started with developed into a steady fire. That camper is now in their element. At Dream Oaks Camp, these children come with goals that the families want met. While at school these things typically become very difficult, but at camp we accomplish these goals with a fun approach. The children don't realize that even when we're having fun, we're still working toward their goals!
How has working at Foundation for Dreams impacted you?
Working here has showed me my career path. I'm 22 years old and I feel like I have already laid the foundation for a rewarding career in special education. Working here for coming on 8 summers now I've learned so much about these campers, but even more about myself. Yes we all are making an impact on these campers, but in reality they are all impacting us way more than we truly think.
Why is Foundation for Dreams and Dream Oaks Camp so vital to our community?
It gives the families we serve a break from the constant attention they provide for their children. It helps families get rest, spend time with their significant others, go on a vacation, spend time with their other children, or even get a full night of sleep! I remember a parent telling me awhile ago that they haven't gotten a full night of sleep in over 15 YEARS, and the whole week they just slept. When I heard them say that, that stuck to me like glue. Parents can breathe, relax, spend some time for themselves all while their babies are safe with us having a great time.
What is your favorite thing about working at Foundation for Dreams?
Seeing the returning campers come back each summer, knowing that they look forward to this all year long. But also, watching our new campers gain so much love for Dream oaks as the week goes on.
Tell us one fun fact about yourself… (or three!)
My favorite camp activity is the Campfire!
Weekends that I am not attending camp, I play in Sand Volleyball Tournaments at Siesta Key!
I can lift over 400 lbs on the leg press machines.
Without all-stars like Maddie, we wouldn't be able to do what we do. We are so grateful for all of our team at Foundation for Dreams!