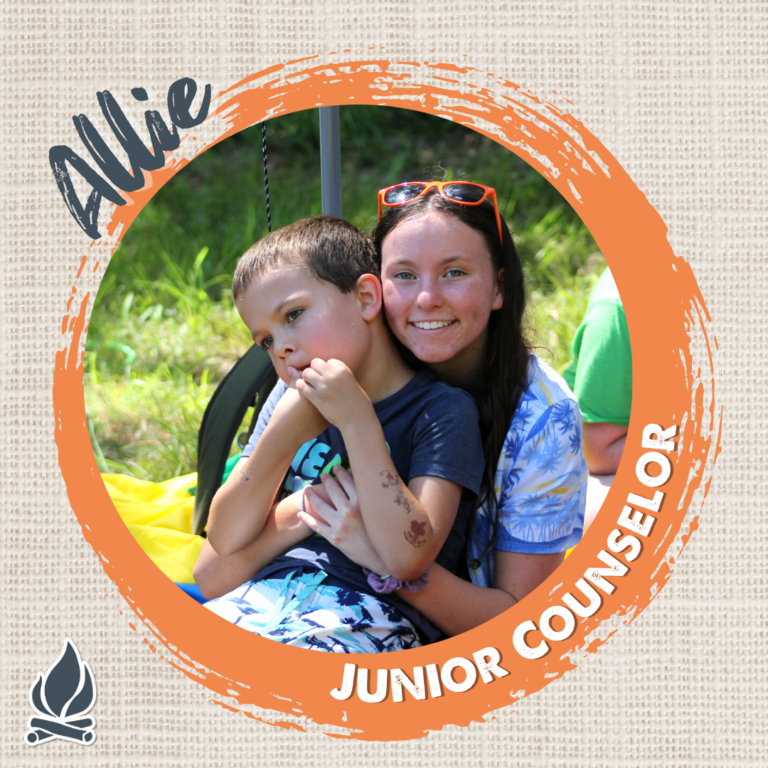 In 2021, Allie was looking for a way to get involved with and learn more about the people in her community. When she stumbled upon Dream Oaks Camp, she felt that it was the perfect place for the diversity she was seeking.
We asked Allie some questions to learn more about who she is and what Foundation for Dreams and Dream Oaks Camp means to her, here's what she said…
What does Burn Bright mean to you?
"Burn Bright," to me, means that no matter who you are or how you are feeling, your internal candle is still lit within and it's shining whether you realize it or not. Other people see that light that you may have thought was burned out.
How has working at Foundation for Dreams impacted you?
Working at Dream Oaks Camp has allowed me to become a kinder person. Each day, I take what I've learned at camp and use it to help create a more inclusive environment where everyone feels accepted and loved.
Why is Foundation for Dreams and Dream Oaks Camp so vital to our community?
Dream Oaks Camp helps make our community into a more inclusive space allowing for people and friendships to thrive.
What is your favorite thing about working at Foundation for Dreams?
My favorite thing about Dream Oaks Camp is that whether I'm talking about camp or actually at camp itself, I never stop smiling. Camp is such a friendly place to express yourself in and it's helped me learn more about myself and my community in ways I would've never thought possible.
Tell us one fun fact about yourself… (or three!)
I've visited 38/50 states.
I love Spiderman!
My favorite game is Wii Sports.
Without all-stars like Allie, we wouldn't be able to do what we do. We are so grateful for all of our team at Foundation for Dreams!