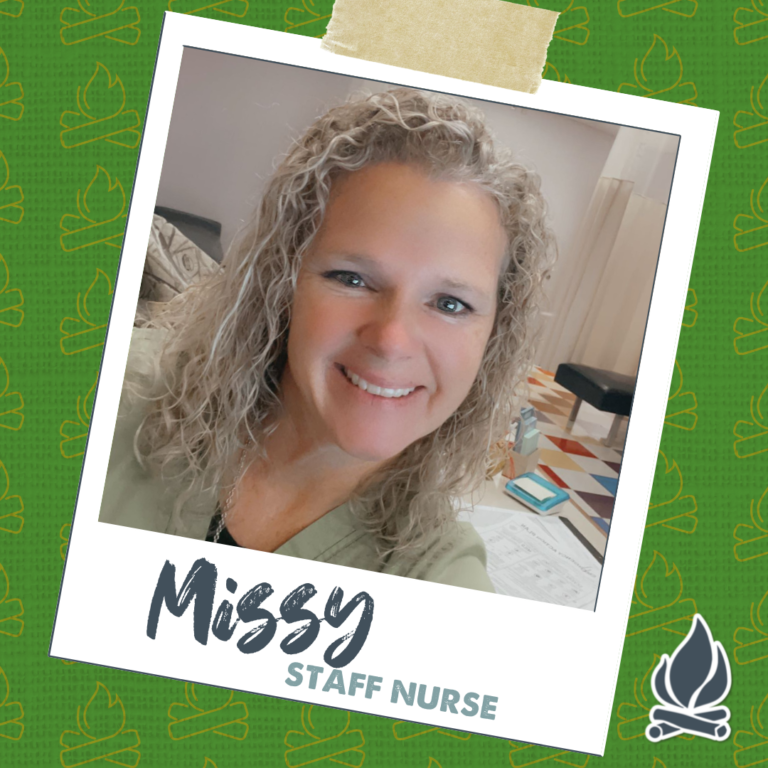 Missy is a long-time staff member of the Foundation for Dreams, dedicating her time as a Staff Nurse since 2013! The opportunity to make a difference in our campers lives was one she couldn't pass up and she has been grateful to be part of an amazing team ever since — and we're grateful to have her!
We asked Missy some questions to learn more about who she is and what Foundation for Dreams and Dream Oaks Camp means to her, here's what she said…
What does Burn Bright mean to you?
To me, burn bright means giving our campers the opportunity to shine in ways they never thought possible. Our campers smiles burn bright!
How has working at Foundation for Dreams impacted you?
Foundation for Dreams has moved me in more ways than one. The opportunity to work with our AMAZING campers and their families is very heart warming. Hearing respite stories from family members has given me a different perspective on life.
Why is Foundation for Dreams and Dream Oaks Camp so vital to our community?
This camp is so vital to our community because children need a place to be themselves and shine. It also gives their families peace of mind knowing their precious children are cared for and having fun, which allows parents to rest and maybe even get out for a date night or short vacation.
What is your favorite thing about working at Foundation for Dreams?
I have so many things I love about camp. Mostly, I love hearing our campers laugh, seeing their smiles and watching them have fun.
Tell us one fun fact about yourself… (or three! or four!)
I have three beautiful children. I have chickens! I love to be on the water, and I LOVE the Ohio State Buckeyes!
Without all-stars like Missy, we wouldn't be able to do what we do. We are so grateful for all of our team at Foundation for Dreams!