Get to know Camilla Sablan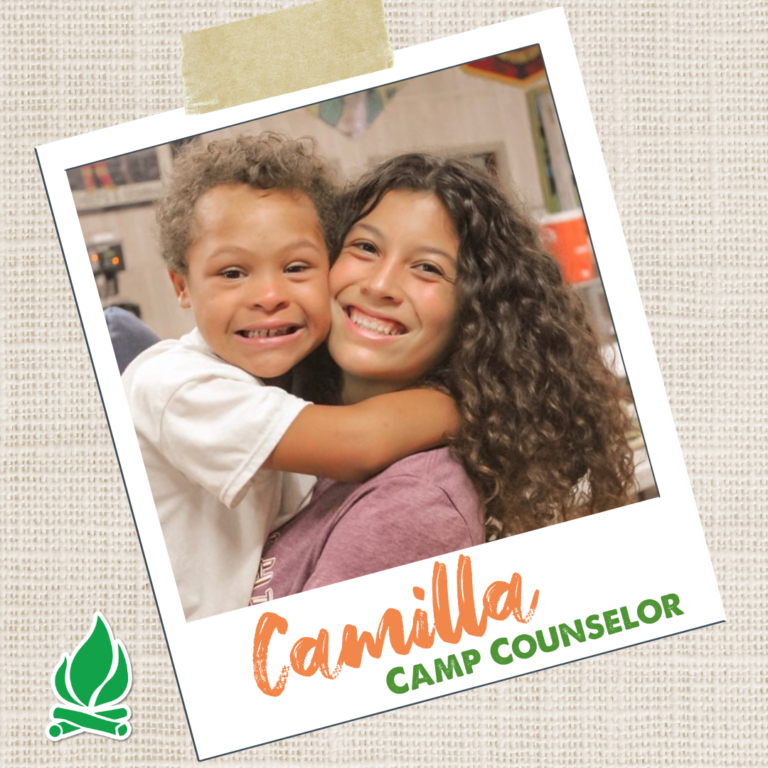 Camilla Sablan has been spending her time helping at Dream Oaks Camp over the years since 2020 as one of our dedicated Camp Counselors. What began as one week of volunteering at camp became so much more to Camilla.
We asked Camilla some questions to learn more about who she is and what Dream Oaks Camp means to her, here's what she said…
What does Burn Bright mean to you?
To me, Burn Bright describes the confidence we are able to spark in each child. At camp they are able to participate in a wide array of activities, and gain independence they might not experience outside of camp. Everyday I work at camp I get to witness campers meeting their personal goals. Each week is definitely full of smiles that could light up any room.
How has working at Foundation for Dreams impacted you?
Foundation for Dreams has greatly impacted me, I have learned many new skills I wouldn't have learned anywhere else, connected with so many people, and found my passion. This experience is something I will take with me wherever I go, it has changed me as a person and my outlook on the future.
Why is Foundation for Dreams and Dream Oaks Camp so vital to our community?
Foundation for Dreams and Dream Oaks Camp is vital to our community because it allows all children to have a sense of belonging. At Dream Oaks Camp we are all one big family, we care deeply for each child and love to watch them grow. They are able to be independent, and participate in all different kinds of activities, from nature to sports and games, they do it all. Dream Oaks Camp welcomes children with many different disabilities and makes sure they enjoy camp to the highest extent.
What is your favorite thing about working at Foundation for Dreams?
My favorite thing about working at Foundation for Dreams is to see how far a child can come in just one summer. Seeing children during the first week of the summer and the difference as they go home on the last week, knowing I was able to impact them in such a positive way.
Tell us one fun fact about yourself…
A fun fact about me is I am on the varsity cheer team as well as the varsity track and field team at my high school. Another fact is next year I'm headed off to college and I hope to pursue an undergraduate degree in exceptional student education.
Without Dream Oaks Camp all-stars like Camilla, we wouldn't be able to do what we do. We are so grateful for all of our team at Foundation for Dreams!