Get to know Taylor Alaniz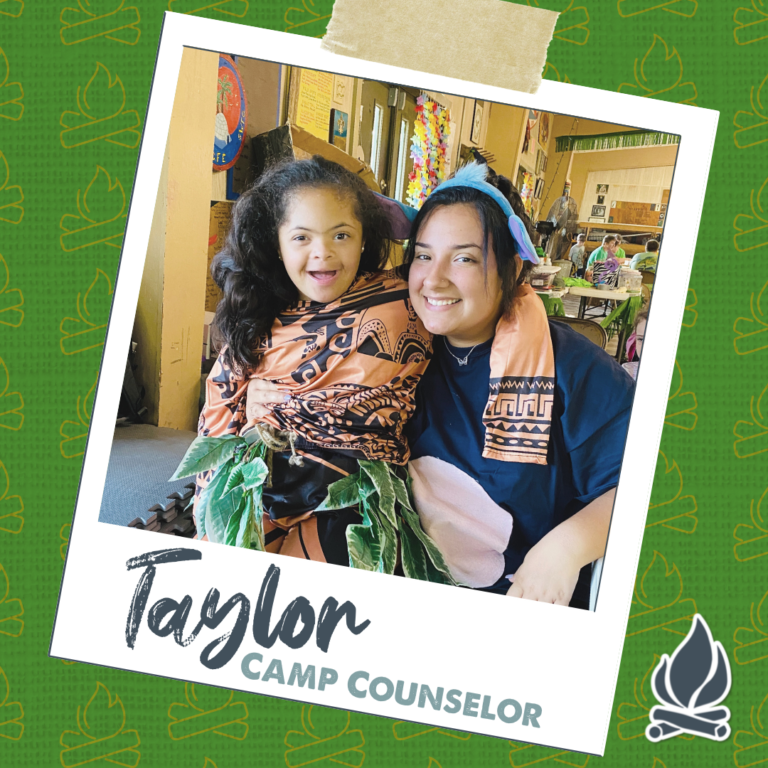 Taylor Alaniz has been spending her time helping at Dream Oaks Camp over the years since 2019. What began as one week at camp to earn a few community service hours, turned into a lifelong impact and many summers spent at Dream Oaks Camp.
We asked Taylor some questions to learn more about who she is and what Dream Oaks Camp means to her, here's what she said…
What does Burn Bright mean to you?
Burn Bright means the ability to shine and prosper even with obstacles in the way at times. It's accepting the person that you have worked hard to become and continuing to grow.
How has working at Foundation for Dreams impacted you?
In day to day life I am now more aware of the things I can do to make someone else's life just a bit easier. Working at Dream Oaks Camp has shown me that every small decision I make can be a big impact for someone else.
Why is Foundation for Dreams and Dream Oaks Camp so vital to our community?
Camp provides much needed respite to families throughout our community and even further. We have also learned techniques and might have easier ways of doing things that we can pass on to parents. We are inclusive to all exceptional children and it's a place of love as well as acceptance.
What is your favorite thing about working at Foundation for Dreams?
I have many favorite things but if I could only pick one it would be seeing the change in the parents' demeanor after getting a week or weekend of respite.
Tell us one fun fact about yourself…
I was born on the same day the Tampa Bay Buccaneers won the super bowl and 18 years later they won again right after my 18th birthday.
Without Dream Oaks Camp all-stars like Taylor, we wouldn't be able to do what we do. We are so grateful for all of our team at Foundation for Dreams!