Get to know Lindsay Wilson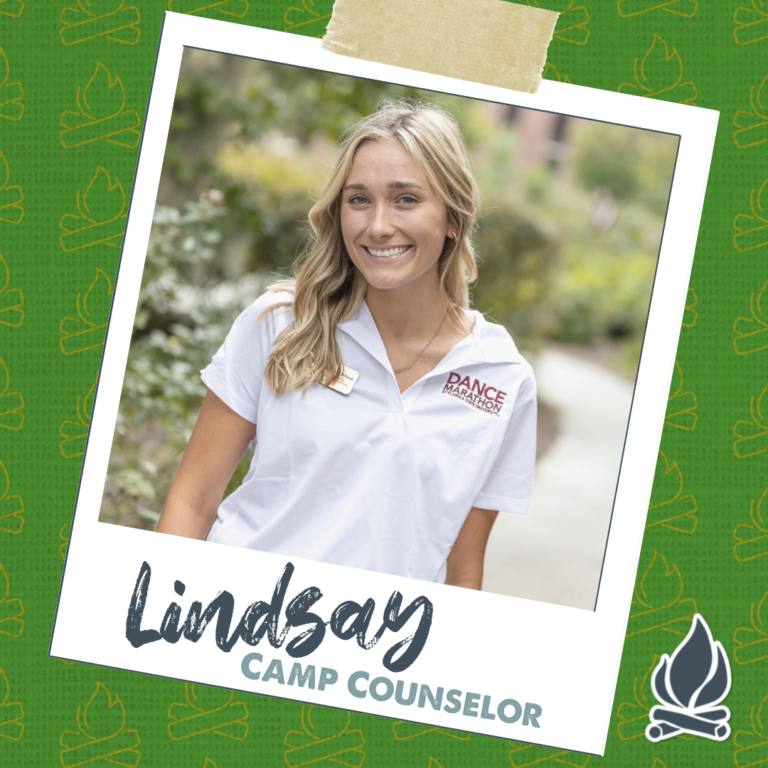 Lindsay Wilson has been spending her time at Dream Oaks Camp as a Camp Counselor since 2020. After hearing the testimony of a camper and their family who felt their life was changed by Dream Oaks Camp, Lindsay knew she had to be a part of it.
We asked Lindsay some questions to learn more about who she is and what Dream Oaks Camp means to her, here's what she said…
What does Burn Bright mean to you?
One of my favorite things about the Foundation for Dreams is the staff's ability to foster independence and positivity in a world that doesn't have enough of it. At Dream Oaks, both staff & campers are loved and taught to Burn Bright, as they are given the opportunity to be themselves, and the absolute best version of it.
How has working at Foundation for Dreams impacted you?
After my first summer, I knew I had a passion for working with these amazing kids, so I completely changed my career path. Being at the Foundation for Dreams has brought me so much joy over the last two years – it has completely changed who I am!
Why is Foundation for Dreams and Dream Oaks Camp so vital to our community?
This place is full of love, light, and positivity – something that is so hard to find in our community these days. Being able to help foster independence and provide a positive experience for campers and their families is the best thing in the world.
What is your favorite thing about working at Foundation for Dreams?
My favorite thing about working at Foundation for Dreams is that no matter how my day is going, my campers and the other staff members can always put a smile on my face. It is such a positive, uplifting environment that has positively changed my outlook on life.
Tell us one fun fact about yourself…
I am studying Speech-Language Pathology!
Without Dream Oaks Camp all-stars like Lindsay, we wouldn't be able to do what we do. We are so grateful for all of our team at Foundation for Dreams!